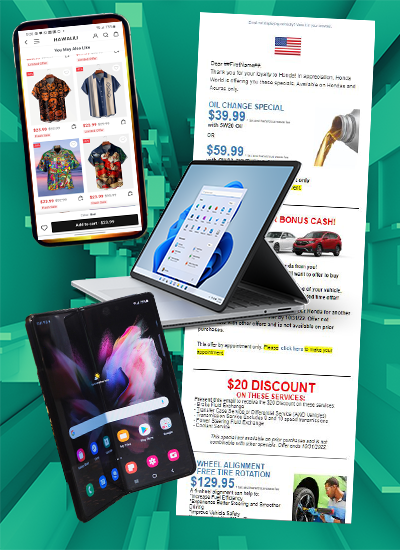 ·       Customized landing page
·       REAL TIME notifications to you 
VARIABLE DATA EMAILS
·       The equivalent of paper direct mail
·       Personalization even in the subject line
·       Variable data in the email as necessary
·       Real time notifications to you of customer responses 
CUSTOMIZED LANDING PAGES
·       Customer selects the products or services they want
           You are notified in real time of their response 
OTT and FOX LOCAL VIDEO
·       You choose from over 500 qualitative filters and platforms
·       Target your customers
–         by location
–         by demographic and qualitative filters
·       Your messages are non-skippable
·       Most major streaming platforms available 
THE "TRADITIONAL" DIGITAL
Social platforms management, SEO, and web site management.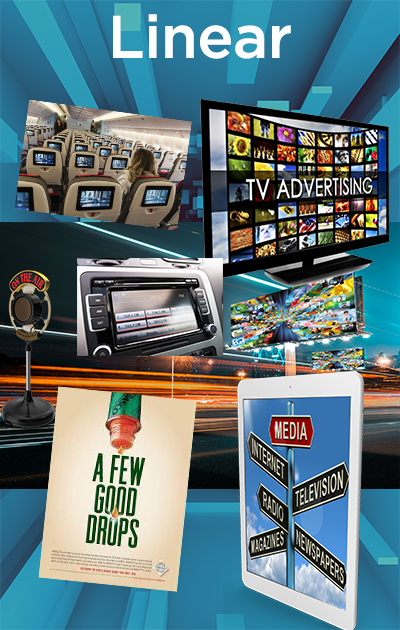 VIDEO PLATFORMS
· Broadcast TV
· High Profile Cable TV networks
· On location Video (e.g., stadium scoreboards and Venue Event video)
· Satellite TV
AUDIO PLATFORMS
· Traditional AM/FM Radio for the older demographics
· Streaming platforms offered by the radio companies
· Satellite Radio
· Other in-business audio
DIRECT MAIL
· Interactive personalized QR codes available.
· You are notified in real time when a customer responds
BILLBOARDS
CREATIVE
· Full creative services (to contracted clients only)
Includes concept, scripting, and production.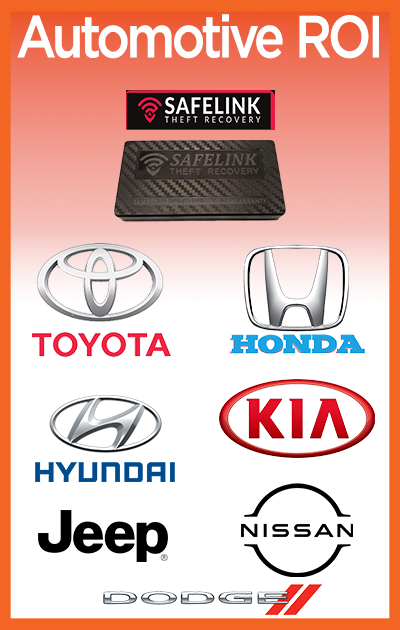 ADD $800 GROSS TO EVERY VEHICLE SALE!
SAFELINK is
·       A COMPLETELY WIRELESS VEHICLE THEFT RECOVERY DEVICE
·       The size of a credit card. Both the SIM card and battery are built in
·       Powered both by 25 satellites and the top major mobile networks
·       Covers all of North America
No installation necessary. SAFELINK is hidden in the vehicle.